Mi, 15.04.2015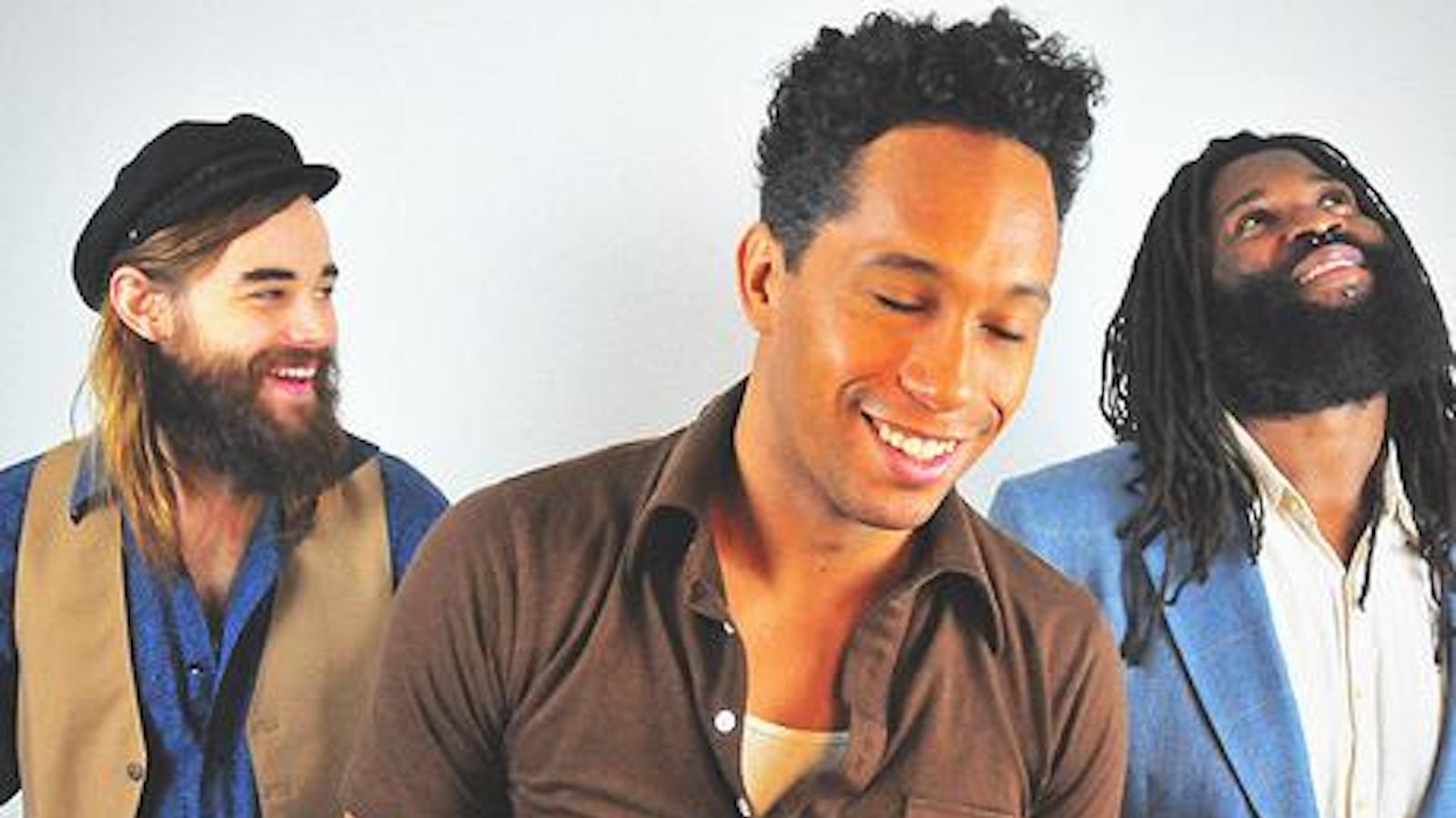 Drei Headz, ihre Instrumente, eine geballte Ladung Hardrock, gebettet auf einem souligen Kissen, umgarnt mit rohem Blues, das ganze gemischt mit einem Afro-Amerikanischen Volkshelden und einer magischen Wurzel und du erhältst den Ohrenschmaus um Frontmann Pierre Moore: John The Conqueror! 
Pierre Moore wuchs in Jackson, Mississippi auf und begann als Teenager Gitarre zu spielen. Er wurde von einem Obdachlosen aus der Nachbarschaft unterrichtet, welcher im Hinterzimmer einer Autowerkstatt schlief. Mit seinem Cousin Michael Gardener mischte er in einer Handvoll Bands mit wie die Local-Headz IZM oder danach in Atlanta bei The Slack Republic, eine Punk beeinflusste Indie Rock Combo. Letztere steuerte 2006 Songs zum Soundtrack des James Spooner- Dokumentarfilms «Afro-Punk» bei.
Erst vier Jahre ist es her, als Pierre Moore und sein Cousin Michael Gardener auf Ryan Lynn treffen, um dem Rock aus ihrer Kindheit, den Punk aus der Pubertät und dem Soul und Blues, der ihnen seit jeher in den Knochen steckt, zu kombinieren. Seither haben die drei durchwegs positive Kritiken bekommen. Das Blues Matters! Magazine schrieb 2012 zum selbstbenannten Album: "This debut is dependable, solid and timeless." Oder Brian Mansfield von USA Today: "Time To Go: This raw, bluesy old-school soul track is just one of many gems on this Philadelphia trio's debut album." Das scheinen alle so zu sehen. Vor einem Jahr haben sie das Rössli-Publikum im Nu erobert. Also los Musikliebhaber, um dem Zeitlosen zu frönen.