Fr, 19.10.2018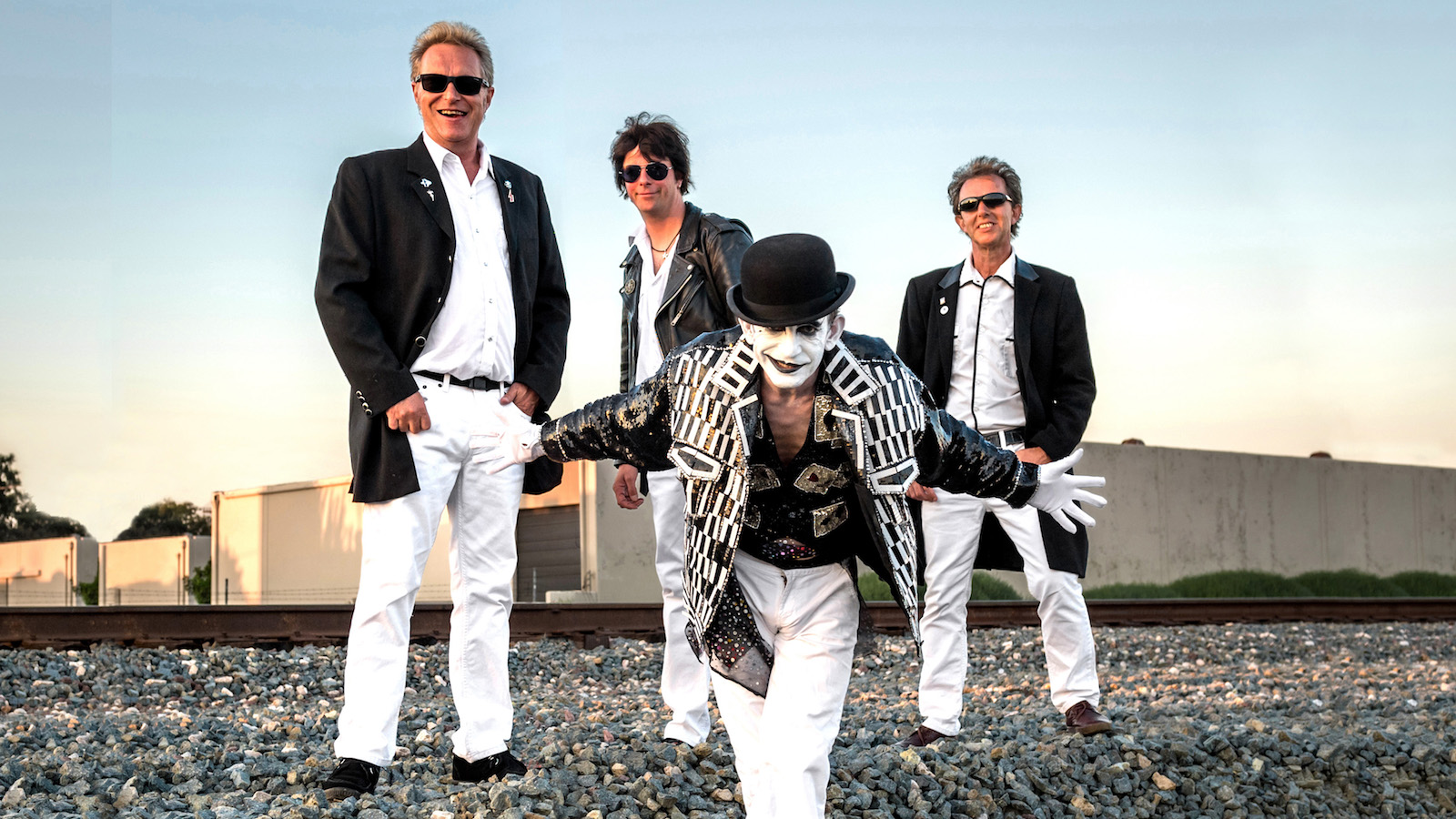 (And it was so! - Tour)
Support: THE FAGS
Kann mich noch gut erinnern, diese schwitzenden Kreaturen auf der Bühne, in Lack und Leder und synthetischen Hemdchen. Dazu diese verschmierten Gesichter, von goldenem Lametta verklebt, welches kurz zuvor mit einer Kanone in den vollen Raum geschossen wurde, in die übervolle Menge. Ich stand hinter dem Tresen im Rössli und durfte zum Schluss die Brühe putzen.
Aber scheiss drauf, es war's wert! Diese Energie – staubtrockene Riffs und fadengerade Melodien, Theatralik, Dynamik, Mimik – das können nur THE ADICTS.
Manche hörten die Band gerne in der Art-Punk-Ecke verortet, weil das alles so aus einem Guss kommt, gerade live. Aber viel notwendiger ist die klassische Bezeichnung «Punk Rock», in its pure fuckin' essence – bei all dem Dreck, der sonst unter diesem Banner segelt… reisst diesen Stümper das Ruder aus der Hand und macht Bühne frei, frei für THE ADICTS, denn so war das mal gemeint mit diesem Sound!
Unterwegs sind sie überdies mit einer neuen Scherbe, also nicht bloss altes Liedgut anstehend. Dann ist da noch diese Sache mit DJ BANGARANG und RUDOLPH DROOGS für die Aftershow Party – am Tag drauf empfiehlt es sich, seiner Agenda eine Carte Blache zu gönnen… (txt:üd)