Fr, 26.05.2006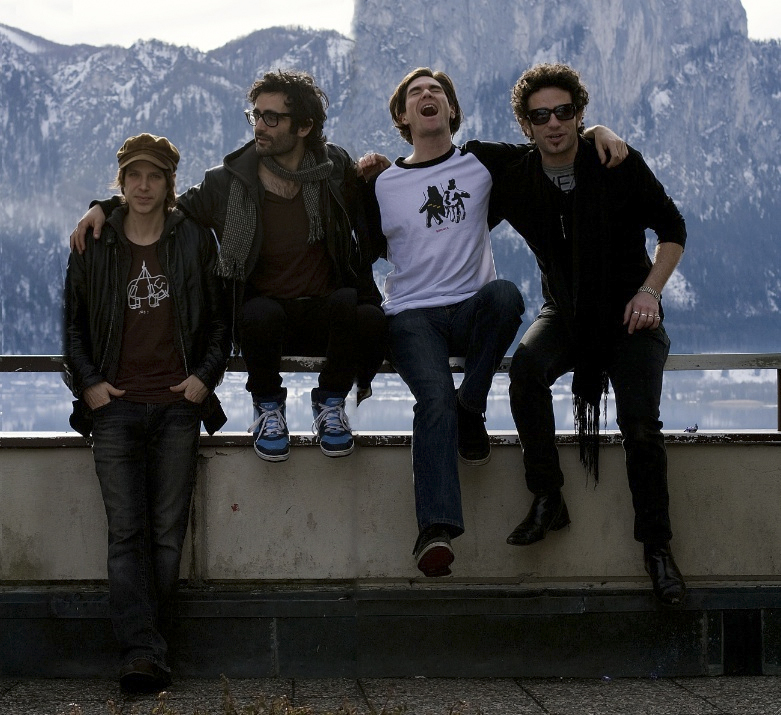 Nach dem Namen von Läden in Quartieren mit vielen Menschen aus Südamerika benannt, laut ihm einer Art Voodoo-Apotheke mit allerlei Zaubermitteln aus der Natur und Ritualobjekten für und gegen so manches, unterhält Paul Wallfisch, wenn er nicht für Firewater in die Keyboard-Tasten greift, Filme aus der Roger Corman-Küche oder aus dem Untergrund vertont, oder andere Bands produziert, sein sehr persönliches, eigenes Projekt.
Für das Cover ihres ersten Albums «Malediction» (1999) liess er sich, von wegen, in einem solchen Shop ablichten. Beschrieben als eine Art Cabaret Rock, oder Pop mit einem Punk-Feel, schafft der Multi-Instrumentalist und Songschreiber eine Welt, die an der Oberfläche sanft und sauber erscheint, beim näheren hinhören aber beissende Ironie, Gedanken der eher düsteren Sorte offenbart – sich aber auch als Zaubermittel gegen so viele Unannehmlichkeiten des Daseins anbietet.
Als Sohn professionell im Bereich der klassischen Musik tätiger Eltern aus Rumänien geboren, sesshaft geworden erst, als diese sich in Amerika als Dozenten verpflichteten, will Wallfisch seine Musik als Punkrock-Kammermusik für das 21. Jahrhundert verstanden wissen: Im Unterschied zu einem Verständnis der Musik als Unterhaltung, Fluchthilfe aus dem Alltag und seinen Problemen, einer Scheinwelt, will er mit seinen Songs zum Denken anregen, vor den Kopf stossen, gar schockieren.
So bezeichnet er auch das Werk der Bands und Leute, die ihn zur Musik gebracht haben, The Jam, Sex Pistols, Lou Reed und Velvet Underground, The Kinks und Tom Waits, als Kammermusik des 20. Jahrhunderts. Die Tour der laut L.A. Weekly ihren festen Platz in der Galerie der unterschätzten Projekte verdienenden Gruppe, welche Europa in zwei Jahren vier Mal bereist hat, unter anderem als Support von 16Horsepower, begleitet das Erscheinen des neuen Albums «Berlin Hi-Fi».