Sa, 21.01.2006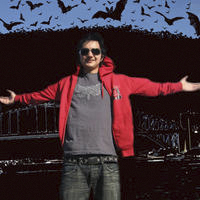 Darkside
Ein Ereignis in den Annalen des Drum'n'Bass für 2005 ist sicher das Auftauchen des jungen holländischen Produzenten Max Anokhin aus Tilburg, der in einem Alter, da ihm der Zutritt zu den meisten Clubs noch verwehrt werden sollte, als Limewax mit einer Reihe von Tracks am Start erschien, welche ihm umgehend Deals mit den renommiertesten UK-Labels verschafften.
Inzwischen ist eine wahre Lawine seiner Produktionen da draussen, darunter die 4-Track-EP «Changing Crisis», ein Remix für Technical Itch, «Life Of Sin», mit «Slave to Life» eines für Dylan & B-Key. Die Grenzen des Genres zu Hard Floor und Breakcore verwischend, werden seine Werke als düster bis bedrohlich beschrieben.
«Das Versinken in der Anarchie hat Schritt aufgenommen mit dem Auftauchen des holländischen Luzifer, sein Name ist Limewax», so heisst es irgendwo.