Fr, 28.01.2022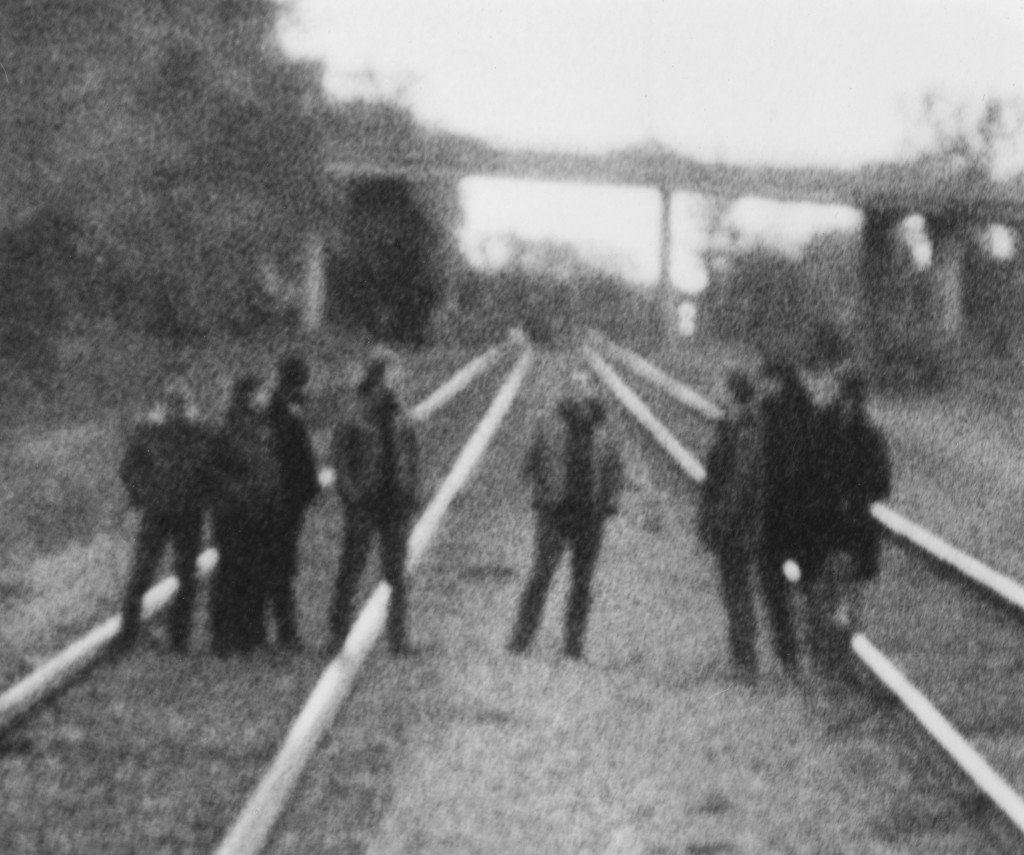 End Hits
Verschoben: Ein neues Datum wird bald bekanntgegeben.
End Hits: Godspeed You! Black Emperor (Montreal/Constellation Records) Post-Rock, Experimental Rock, Drone
Veranstaltung verschoben:  Neues Datum ist in Arbeit, Tickets bleiben gültig!
Statement von Godspeed You! Black Emperor:
hey & hi & howdy.
this is us, bummed.
upcoming scotland, u.k. and euro shows are all postponed. not because of pandemic, but because we're living through the mess that austerity has wrought- a death narrative writ by dumb boss-logic, where workers are expected to slave thru plague years w/no reward but more precarity.
we'll announce rescheduled dates once we know them,
and u.s. and kanada shows will move forward as long as the numbers fall.
after the deluge we'll see you
next to the ocean somewhere, lit by burning megayachts, every star in the sky an asphyxiated billionaire entombed in their vain mars-rockets.
all power to the people all power to workers. fuck their world their world is death. our world is golden and our side has to win.
xoxoxox
god's pee
montréal, québec, kanada
30/12/21
Wie haben wir uns gefreut, als der Dachstock 2012 zum 15. Jubiläum von Constellation Records als eine der Venues auserkoren wurde, wo Godspeed You! Black Emperor auftreten sollten. Das Konzert bewies schliesslich, dass die Vorfreude nicht unbegründet war; die Tiefen des Sounds von GY!BE und der Dachstock griffen ineinander, als hätten sie seit jeher auf diesen Moment gewartet. Euphorisierende Endzeitstimmung, orchestrales Aufwallen gegen das Musikbusiness und den Kapitalismus überhaupt: Seit bald drei Dekaden wird der transzendente Sound von Godspeed You! Black Emperor als Inbegriff von Post-Rock mit Haltung gehandelt. Das beachtliche Aufgebot an wogenden Gitarren und wuchtigen Bässen trifft auf flirrende Streichinstrumente und mächtige Drums. Mit Hilfe hypnotischer Loops schwellen die episch langen Instrumentaltracks zu Cinemascope-Elegien an, die gerne auch mit ewig hinausgezögerten Höhepunkten spielen:
Musik als Selbststeigerung, als große Verweigerung und als Protest gegen das Jetzt.
Was Pink Floyd vor 40 Jahren im psychedelischen Rock gelang, schaffen GY!BE im Post-Rock-Sektor unserer Zeit: Sie legen die Grenzen eines offen wirkenden Genres frei, um diese behutsam aber entschlossen einzutreten. Vier Jahre ist es her, dass Godspeed You! Black Emperor mit "Luciferian Towers" einen Instant-Klassiker des modernen Post-Rock kreiert haben. Geschrieben auf der Straße, als das Touren noch möglich war, eingespielt mit Masken, als Corona die Welt bereits in Atem hielt, erscheint "G_d's Pee At State's End!" in einer Zeit, die eigentlich wie gemacht für verträumte Ausflüge in fremde Klangsphären scheint. Dabei knüpft das Doppelalbum an das erhabene Konzept seines Vorgängers an und versteht es, diese Idee gekonnt weiter zu spinnen. Was bleibt mehr zu sagen als dass GY!BE mit grösster Sehnsucht vom Dachstock erwartet werden.
http://brainwashed.com/godspeed/
https://cstrecords.com
Informationen zu Covid-19-Schutzmassnahmen: www.dachstock.ch/covid