Di, 25.12.2007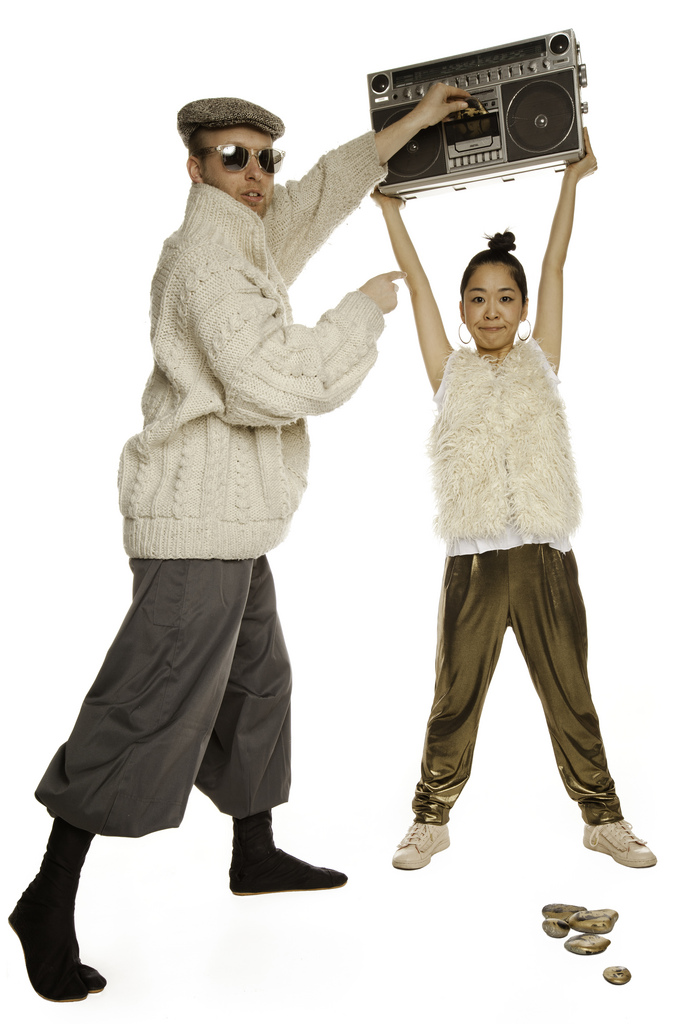 Das Szenario ist längst bekannt: Wer nicht weiss, wie sich mangels Familie durch die heiligen Abende zu bringen, oder, was mit sich anzufangen im Schoss der Familie bei diesen Gelegenheiten, verirrt sich zielstrebig in den Dachstock, sich beim Mouthwatering X-Mas-Bash tanzenderweise die Beine zu vertreten und die Gedanken in den siebten Himmel zu katapultieren.
Was käme da gelegener, als sich vom schweizerisch-japanischen Elektro-Kitschpop-Duo Tim & Puma Mimi in die brachial-bezaubernde, unserer schnelllebigen Zeit angemessene Plastik-Welt der virtuellen Computergame-Soundtracks und realen Grossstadt-Strassenschluchten entführen zu lassen?
Christian Fischer (Seelenluft, Märklin) aus Zürich, und die Sängerin Makiko Mori aus Tokyo, begannen ihre Zusammenarbeit mit der Online-EP «The Adventures Of Tim & Puma Mimi» 2004 ohne grosse Gedanken an eine Zukunft des Projekts.
Aufgrund des Erfolgs der Veröffentlichung brachte das Label Alpinechic die vier Tracks zum Teil in neuen Versionen, mit Remixes von Saalschutz, Seelenluft und Ohrstrom ergänzt, als Vinyl-Album unter dem Titel «The Revenge Of Tim & Puma Mimi» (2006) heraus.