So, 05.11.2006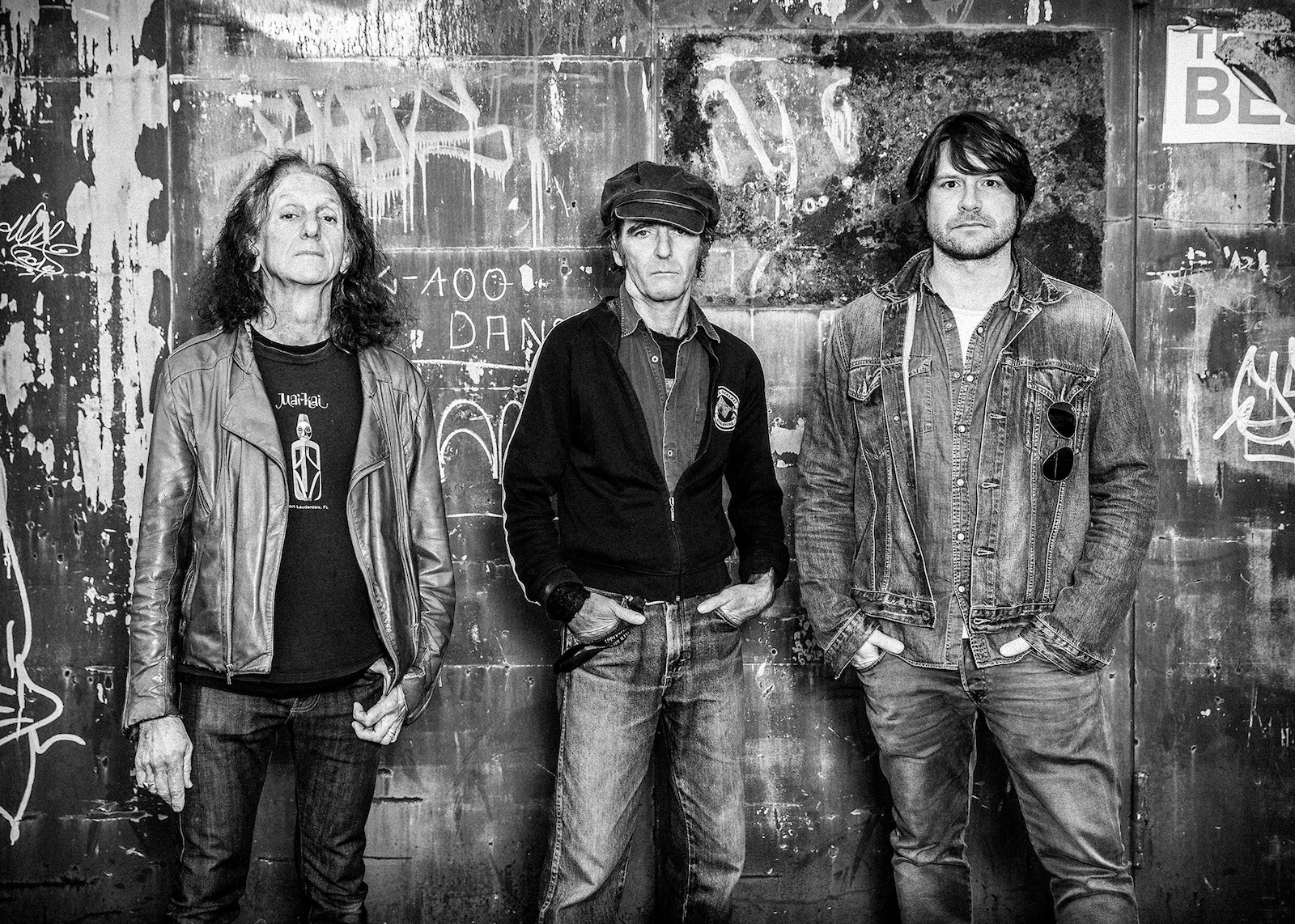 Reitschule Fest
Gäbe es den Preis für die unbekannteste Kultband, wären Dead Moon garantierte Anwärter: Das Projekt der Familie Cole aus Portland, Oregon, kann bald auf eine zwanzigjährige Bandgeschichte zurückblicken, und hat ebensolange kompromisslos in düsteren Underground-Clubs, mit Veröffentlichungen in diversen Formaten auf obskuren Labels ihre Spuren hinterlassen.
Dabei weist das Output von Fred Cole, dessen Gitarre in eine Reliquiensammlung gehört, Toody Cole am halbakustischen Bass, und Andrew Loomis hinter seinem minimalistischen Schlagzeug, dessen Kick-Drum eine als Kerzenständer dienende Bourbon-Flasche Marke Jack Daniel's ziert, die eine Qualität auf, dass es augenblicklich als von Dead Moon stammend identifiziert werden kann.
Auf die Vielfalt dessen, immer das selbe in verschiedenen Situationen zu tun hinweisend, können sie Covers, alte und neue Songs aus ihrer Feder anstimmen, augenblicklich sind wir im Dead Moon Land: Fred Coles fragile, geplagte Stimme über dem von zwischen Aggression und Melancholie pendelnden Instrumental-Gewittern geprägten Sound sind Markenzeichen ebenso wie ihre Aufstellung auf einer Linie an der Bühnenfront, die Interaktion mit dem Publikum direkt herausfordernd.
Mit «Echoes of the Past» hat es das renommierte Label Sub Pop übernommen, eine dem Vernehmen nach von Fred Cole zusammengestellte Best Of-Compilation herauszubringen.
Fast wie ein Zeitsprung mutet die Kombination mit den Lombego Surfers aus Basel an, gibt es doch schon Plakate für gemeinsame Auftritte beider Bands, die naturgemäss befreundet sind, vom ebenso befreundeten Grafiker Dirk Bonsma geschaffen, welche in verschiedenen WGs vor Ort prangen: «Garage Punkers allover: Cellar-brate!»