Fr, 14.01.2011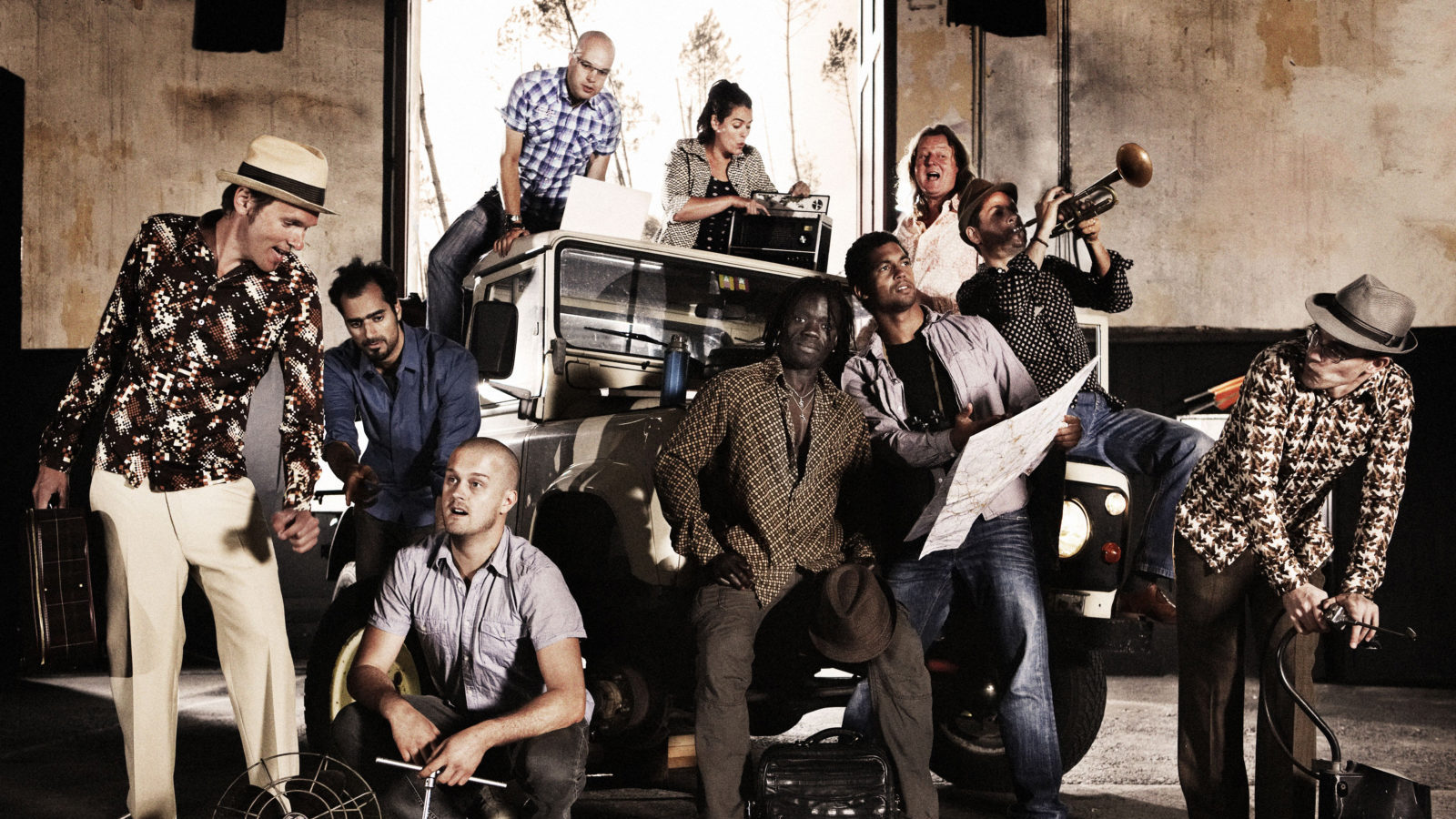 Farana, Foreigner = ein Fremder in Pidgin English.
Einige Faranas, welche die Welt mit offenen Ohren bereisten, haben im Schmelztiegel ihrer Ideen eine neue musikalische Heimat gefunden. Sie interpretieren den Afrobeat auf ihre eigene Art und treten nun als kraftvolle Band und mit neuer CD auf die Bühne.
The Faranas entspringen dem dreckigen Funk, dem swingenden Jazz, dem Soul und Elektro. Sie mischen diese Einflüsse mit traditionellen Griot-Gesängen und den treibenden perkussiven Patterns und erdigen Grooves des Afrobeat. Ihr Sound tönt archaisch und trotzdem modern, vor allem
aber authentisch. Die ungeschliffenen Grooves der Rhythm Section sind der Herzschlag der Faranas. Das perkussive Schlagzeug und der erdig-virtuose Bass legen mit Perkussion, Gitarre und Vibraphon einen soliden Teppich für die kraftvollen Bläsersätze, den souligen Gesang in Englisch und die Griotgesänge in Wolof.
The Faranas massieren das Herz, spülen die Ohren und setzen die Beine
unter Strom.
Line-Up:
Rich Fonje_vocals
Mory Samb_vocals, percussion
Adrien Oggier_trumpet, percussion, kalimba
Daniel "Bean" Bohnenblust_alto sax, sopran sax, clavinet
Jan Galega Brönimann_tenor sax, sopran sax
Lisette Wyss_bariton sax
Bernhard Häberlin_guitar
Dominik Alig_vibraphon, percussion
Tonee Schiavano_e-bass
Fabian Bürgi_drums