Sa, 19.03.2011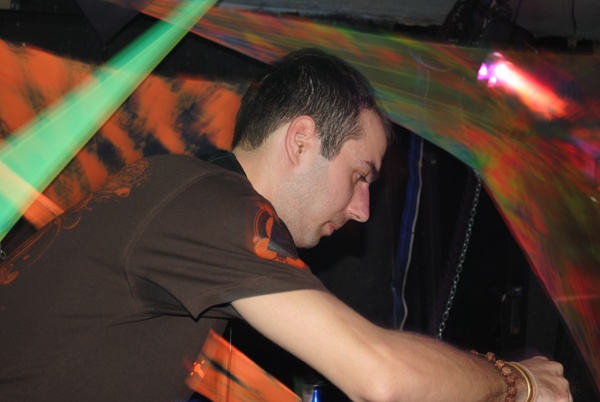 Bereits zum zweiten Mal ist das Berner DJ-Kollektiv Underground Sound Promotions zu Gast im Dachstock. Mit Wormhole, der Fortsetzung des letzjährigen Black Hole, entführen wir euch wieder in die Tiefen zeitgenössischer psychedelischer elektronischer Musik. Das Highlight des Abends wird ein Live Set von Kraft aus Russland sein. Nachdem er jahrelang im Underground von sich reden machte (u.a. mit der Compilation Amonit People auf seinem Organic Alchemy Label) gelang es ihm 2009 mit seinem Debüt-Album "The Mysteries of the Sacred Universe" auf dem legendären Insomnia-Label eine breitere Fangemeinde aufzubauen. Wir dürfen gespannt sein auf seinen ersten Auftritt in der Schweiz.
Als Support legen die Resident-DJs Milosz, Stardust und Zenkatsu zusammen mit zwei inländischen Gästen ACAB aus Zürich und Ghost Experience aus der Innerschweiz auf. Als Dekoration haben wir uns für eine Mischung zweier Künstler und zweier Stile entschieden: Shoom aus Litauen kümmert sich mit seinen Lycra-Tüchern um den Hintergrund, während der Waldwichtel den Raum mit seinen String-Objekten bereichert.
Auf dem zweiten Floor gibt es zuerst harten Drum'n'Bass von Bassgabe, Ruff, Kaoss und friends und sobald der Dachstock schliessen wird eine Goa-Afterhour.